Lollie Moore
When was the last time you signed up for a text from a business? Was it your stylist? Your drugstore?
Your favorite pizza place? (I'm lookin at you, Andolinis)
Whatever it was, you got something out of it right? A discount? A free sample? Exclusive offers? That's the thing. We want convenience & we want to save.
I use texts for pizza, parking & reservations at my favorite spaces. I go to my inbox to connect with my friends & with the brands I frequent the most.....68% of people say checking, sending, and answering text messages is the activity that they're most engaged with on their phones throughout the day.
Now, can you tell me why you haven't started text message marketing for your business?
Advantages of Text Message Marketing
One of the most essential aspects of successful business marketing is the connection with your customer. The more channels of communication you have, the stronger the relationship with your client.
Think about it, do you email your friend to grab a Bird & Bottle happy hour? You maayy message them on social but there's always a chance it will get lost in the MLM hustles & spam.
When it matters, then there are bleu cheese martinis on the line, you text them! Direct communication #WIN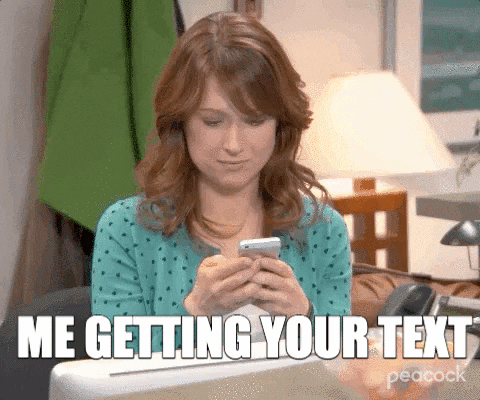 Having a strategy for communication & creating meaningful connections is the difference between a random customer and a client for life.
Text message marketing is an effective low-cost, instant advertising strategy & targets your exact audience, people that have already experienced how wonderful you are!
So if you're so wonderful, why didn't they come back already? Well, that's another blog you'll have to check back for.
Text = Action
Text message marketing gives you the opportunity to directly connect with their clients. In fact, 90% of people open a text message within the first minute of arriving.
Even better, 50% of those given an offer or discount will redeem it.
Pause & think about that. On average, 50% of your clients will redeem an offer you send them.
Low Cost = High Return
With most services starting out at $150 a month, that's an unmatched return on investment. Like, Dogecoin good. Okay, not quite that great but still pretty amazing. The strategy of using text messages in marketing is a very affordable one The Unicorn Agency currently has an offer available for a free month of text message marketing for first-time clients. Click here to book your consult & set up today. When you consider that it's 7x MORE expensive to acquire a new client than bring one back, it's really costing you money NOT to.
Slide In My DMs
Questions about text marketing or how to make the most of your client data? Maybe you just want to chat about my GIF game...drop a comment below & tune in to our Clubhouse Room - 7x Marketing with The Unicorn Agency.